Janak and Nalisha Patel made some big changes in their life, and fortunately, they had their bucket list to guide them. They've been together since they were 17 and 20 years old. Like anyone that age, they had big dreams; they wanted to travel, have nice cars, a huge house and live by the beach. They wanted it all.
Initial "success":
They got off to a great start. Janak began a career as a mechanical engineer, and in 2004, Nalisha started a personal training business in their home country of New Zealand. In 2005, Janak was getting tired of the grind in his engineering job and quit to help Nalisha build her personal training business. At the same time, he began learning about online business.
Nalisha's personal training business was very successful. They were making good money, had nice cars and lived by the beach. They finally had it all. They had everything they required for success.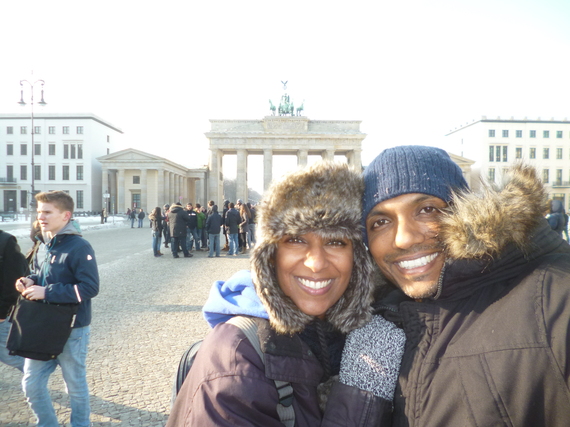 Redefining success:
When the business began to experience some issues, they saw an opportunity to take a step back and reevaluate what was important. So they asked themselves, "What does success really mean to us?"
For answers, they turned to a very logical place — their bucket list. They had created their bucket list years before and decided this was the time to dust it off and actually use it as a guide to design their life.
When they looked at the list and saw items like go to Santorini, Switzerland, Italy, Belgium and run every morning in New York's Central Park, they knew they needed to be mobile. They couldn't be tied down to just one place.
Now, they had a new mission for designing their life.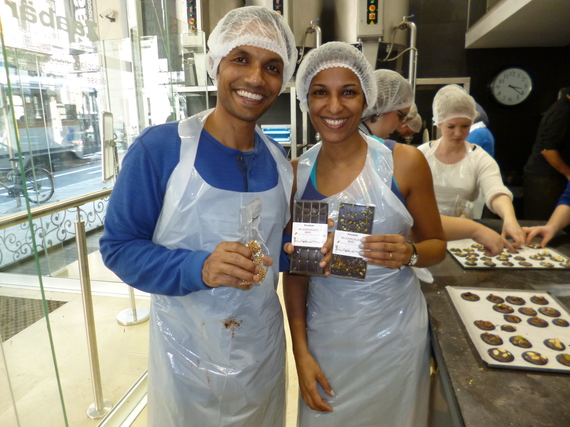 Making it happen:
Janak and Nalisha knew what they offered in their fitness business did not have to be delivered in person. They could deliver the weight loss programs digitally via the Internet. If they didn't have to be in any specific place to manage the business, a lot of new possibilities emerged. So they put their business completely online so it could be run with only a laptop and Internet.
In August of 2011, they put all their stuff in storage, rented out their house and booked a one-way ticket to their first destination: Miami Beach, Florida. They continued their tour for two and a half years, traveling to 45 cities in 16 countries. They recently took a brief hiatus in New Zealand, where I caught up with them for this interview, but they love their lifestyle so much that they can't wait to get back to traveling.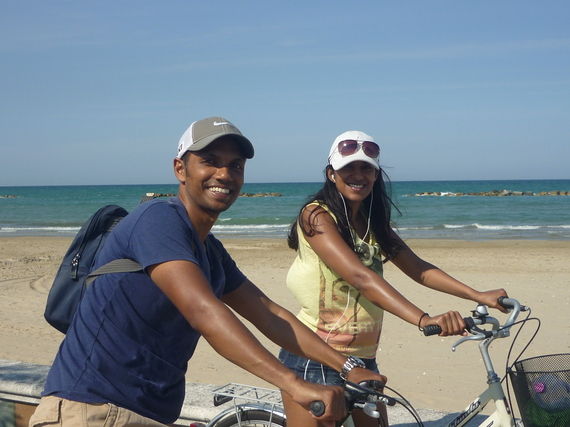 Janak and Nalisha's advice:
Janak and Nalisha offered three pieces of advice for anyone who wants to pursue a new and genuine definition of success.
Decide what you want. It's your life. Decide what will make you happy — without regard for what society calls "normal" or what others want you to do.
Put in the "big rocks" first. Figure out the big things you want to do first and make sure they get priority over the things that are less important. For Janak and Nalisha, spending their mornings together with a cup of coffee or tea is a big rock they've put first. Big rocks aren't necessarily that big.
Design your business around your life. Create a business that enables you to do the things you want to do instead of doing what is important to you after work is done.
Nalisha summarizes it up best: "Get off your butt and get going!"
Jeff Steinmann Interviews Janak and Nalisha Patel on their lifestyle of travel
You can get more information about how Janak and Nalisha created their mobile lifestyle and a free ebook, 7 Steps to creating an income online so You can Escape the 9-5, at NalishaPatel.com
This article was originally published on the Huffington Post
More Like This:
Want to get notified when I post new stuff?
Enter your info below: