Let's stop talking about Maya Angelou and start acting like her.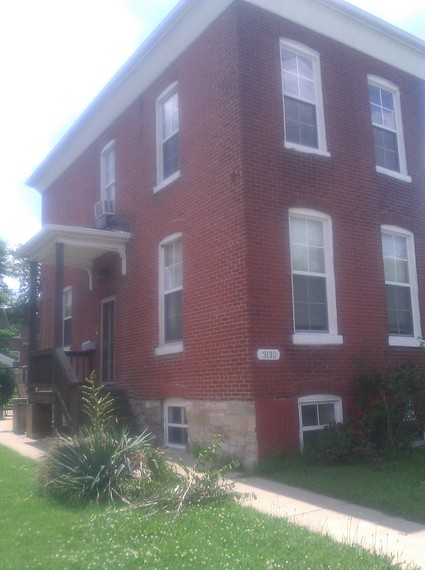 Humble beginning
When I heard of Dr. Maya Angelou's death on Wednesday, I learned through the magic of the Internet tubes that her childhood home still stands less than two miles from where I live in St. Louis. I had to take a walk by it.
The house is on the south side of St. Louis and is an unimpressive, yet fairly well-maintained, home. Most of the original turn of the century homes in the area have been torn down and replaced with newer ones, but Dr. Angelou's childhood home is one of a small number of the originals still standing. You might expect it to be a museum or at least have a plaque of some sort on it, but it doesn't. It doesn't appear to be anything special. In fact, it could use a little yard maintenance. A neighbor I spoke to had no idea it was Maya Angelou's childhood home, but wondered why people had been taking pictures of it recently.
But it is special. It's where one of the most renowned and influential women to ever live spent the first three years of her life. As I walked home, I wondered why she was so influential. What made her different than the other children born on that block, in that neighborhood, in St. Louis, in the United States, in the world?
Was it because she was raped by her mother's boyfriend at the age of 8? Was it because she was a talented writer, teacher and poet? Was it because she was a Pulitzer Prize winning author? Was it because she endured life in a racist, segregated world?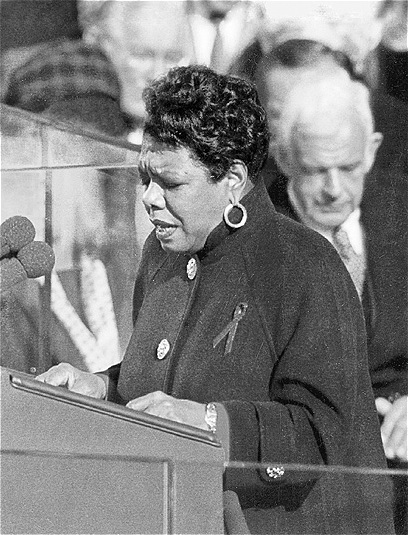 Why Dr. Angelou was different
I believe it was because she decided to devote her life to talking about what she believed. She had something (a lot, actually) to say. The difference between Dr. Angelou and everyone else who is not as famous, loved, prolific or influential is that Dr. Angelou said what she believed. She said it through her poetry, her writing, her speaking, her teaching and more.
She not only said what she believed, but she also: said it often, said it well and said it at any cost.
She said it often.
Maya Angelou didn't write, speak and teach about her beliefs on the evenings and weekends. She did it every second she was conscious. There was no on or off switch, no work week, no personas that changed depending on the audience. Her beliefs radiated from every single thing she said and did, every second of her life.
Whatever you want to do, if you want to be great at it, you have to love it and be able to make sacrifices for it.

Maya Angelou
She said it well.
When she lived in this house in south St. Louis, she was only 3 years old. She couldn't read or write yet, much less produce Pulitzer Prize winning literature. By practice and learning (but probably mostly practice), she became an accomplished poet, writer and teacher — a global Renaissance woman. Dr. Angelou was devoted to her craft and her beliefs. This devotion made her what she became.
Of course, there are those critics – New York critics as a rule – who say, 'Well, Maya Angelou has a new book out and of course it's good but then she's a natural writer.' Those are the ones I want to grab by the throat and wrestle to the floor because it takes me forever to get it to sing. I work at the language.
She said it at any cost.
She didn't let the repercussions of talking about what she believed stop her from saying it. There were consequences for speaking up for what she believed. It scared her often, but she did it anyway.
Courage is the most important of all the virtues, because without courage you can't practice any other virtue consistently. You can practice any virtue erratically, but nothing consistently without courage.

Maya Angelou
She became the Dr. Maya Angelou we know because she decided to say what she believed often, well and at any cost. She told Oprah:
There is a place inside you must keep inviolate. You must keep it pristine, clean, so that nobody has the right to curse you or treat you badly. No mother, no father, no husband, nobody.

Maya Angelou
That place is where you keep what you believe.
Dr. Angelou devoted her life to telling the world what she believed. The best way to honor her is to follow her example. Her childhood home still stands but you would never know she lived there. If she influenced you, make sure everyone you encounter knows she influenced you, not by telling them but by talking about what you believe often, well and at any cost.
I'm committing publicly to say what I believe more, better and at any cost. Will you? Tell us in the comments what you hold in that special place.
This article was originally published on the Huffington Post
More Like This:
Want to get notified when I post new stuff?
Enter your info below: