Every single day, a vast majority of women get out of bed and do something they are not passionate about and probably don't enjoy — all day long. Until recently, we've accepted this as the only way. The millennial mindset combined with the increased flexibility and options offered by the Internet allow more women to decide they aren't going to be bound by the age-old idea that you have to do something you don't like for a living.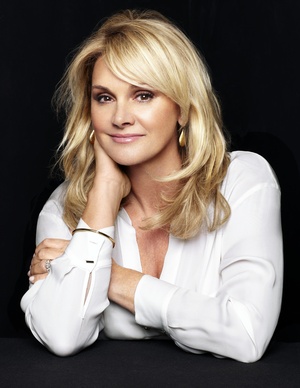 But women have been making a career out of their passions for a long time. Long before YouTube, Facebook, Twitter, and millennials, Debbie Travis turned her passion for home decorating into a business and a lifestyle. Whether your passion is decorating cakes, making pottery or home decorating, Debbie offers these 10 tips for creating a life that lets you do something you love and earn a living at the same time.
1. See and hear opportunity
When opportunity knocks, answer the door! Entrepreneurs are great at recognizing opportunity and making something of it. Keep your eyes and ears open and most importantly — pay attention to what's going on around you.
2. Talk about it
Aspiring entrepreneurs are often afraid to talk about their ideas because they're worried someone will steal them. That's possible, but more frequently, talking about your ideas will generate feedback and get people excited about them. You may learn that people think it's a great thing — or you may learn that folks don't think it's a very good idea. Either way, you'll get valuable feedback.
3. Don't listen to nay-sayers
There will always be people who will tell you that what you want to do isn't possible or won't work. Don't listen to them. This even happened to Debbie early in her career and her nay-saying friend was very wrong.
When I was creating my very first TV series, "The Painted House", a friend told me that nobody would ever watch a TV show about home decorating. Now there are entire networks with nothing else!
4. Go where your people are
Get out to trade shows, networking events or anywhere you can find people who might be interested in what you want to create. If you love cake decorating, go to cake decorating shows and start talking about it. You'll learn about your industry and make great contacts.
If you are making candles, go to a place where they sell candles or a trade show and talk to the people who are interested in candles.
5. Build your Rolodex
Speaking of making contacts, build up your list of contacts. These people you meet may be able to support you in the future. Or maybe they will become friends. Either way, get their contact information and stay in touch. Your contacts are the lifeline of your business.
Don't be afraid of reaching out to people. They are probably sitting at home wondering if they should call you.
6. Get off social media and have a drink
The Internet and social media are great networking tools, but nothing is as good as building face-to-face relationships. They are stronger. Meet your contacts for a cup of coffee to build the relationship instead of just Tweeting them or texting.
7. People are waiting for your ideas
Instead of saying to yourself, "Is anyone going to like this?" or "Am I good enough?", know that people are waiting for you! They are waiting for the next big thing and you just may have it. Get out there!
8. Don't worry about failing
OK, so maybe that great idea you had wasn't the next Snuggie, but that's OK. Failing is part of the process, so why worry about it? Just keep having conversations (number 2) and building relationships (number five) and you'll come up with your next idea. If you do fail, no problem, you'll have a great dinner party story.
We all make mistakes, and those mistakes are the grounding of anything you do, because we learn from them. Mistakes are a part of the process, so why worry about them?
9. Start slowly
You don't have to put it ALL on the line. You can start slowly and you don't have to put yourself in a situation where you will lose everything if it doesn't work out. Never put all your eggs in one basket.
If you want to start a business, don't mortgage your whole house to do it, because you have to think about what if it doesn't work out.
10. Don't let fear stop you
Debbie cautions against letting fear stop you.
To not take opportunity because you are afraid is the wrong thing because the only person who is going to suffer is you. Put your fear aside and just go for it.
If you fail to take opportunity because you are afraid, the only person who will suffer is you. What's the worst that could happen? Either it works, or you have a great story to tell.
This article was originally published on the Huffington Post
More Like This:
Want to get notified when I post new stuff?
Enter your info below: